How to use CCleaner software to clean up VPS trash effectively
CCleaner is a popular junk cleaner on Windows VPS. Computer junk can be cookies, caches, Registry keys left by uninstalled software, unused applications, temporary files, files left after the software is deleted. CCleaner has enough functionality to clean such computer junk. CCleaner helps to clean the drive to free up memory storage space. Besides, it also has some other advanced options that you may not know. The article will introduce options that allow you to clean up your computer such as delete or keep cookies, cache, clean the Registry or delete files securely.
First, you access the following link to download CCleaner software to your computer.
http://www.piriform.com/ccleaner/download
Step 1  : After the download is complete, double-click the downloaded file to install the program. The installation window appears, select Install. You can choose the language for ease of use.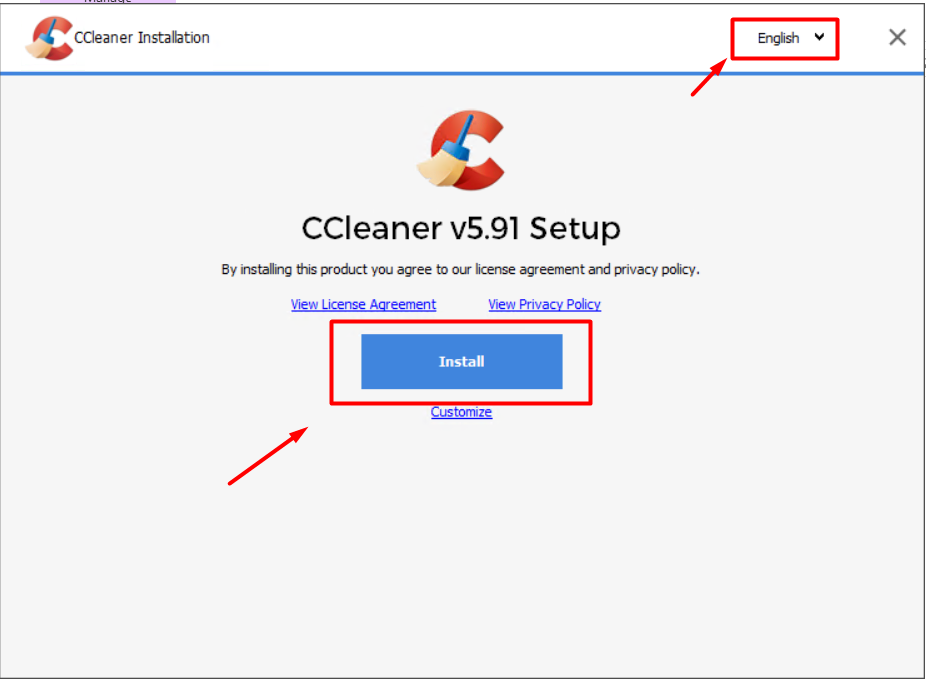 Step 2  : Wait for a while for the installation to complete, then click   Run CCleaner   to run the application.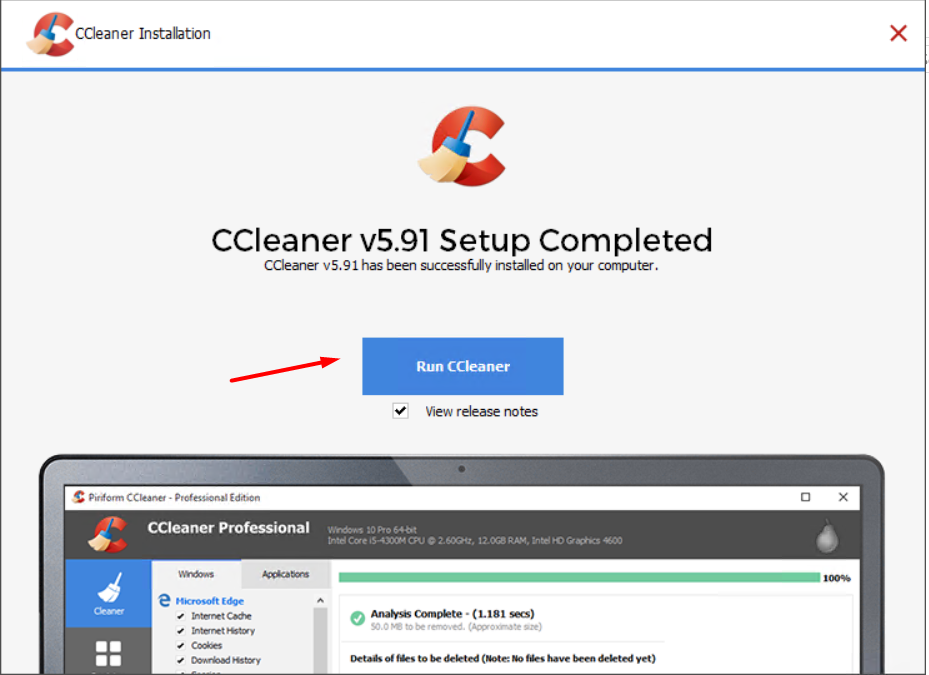 And here is the main interface of CCleaner software: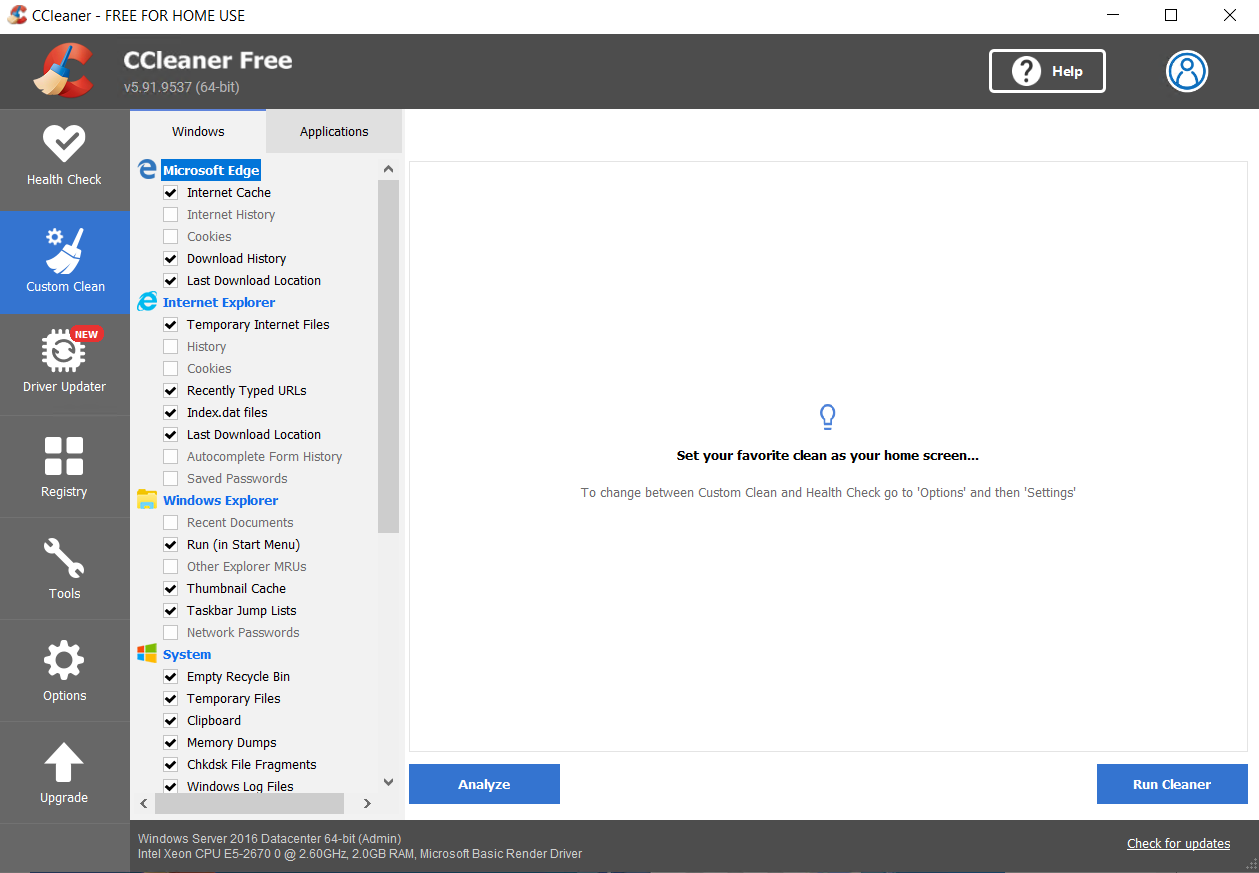 Step 3: To clean up the computer, the item we need to pay attention to the most is the Junk Clean item . In the Trash section, there are two subsections, Windows and Applications .
– Windows section : Includes cleaning functions for log files, junk files, temporary files, history, cookies, … of the windows operating system.
– Section Applications: includes the function of cleaning files logs, junk files, temporary files, history, cookies, … of applications, browsers such as: firefox, microsoft office, adobe reader, …
Usually we will leave the default and click Analyze so that the software starts the scanning process and finds all junk files, temporary files in your computer.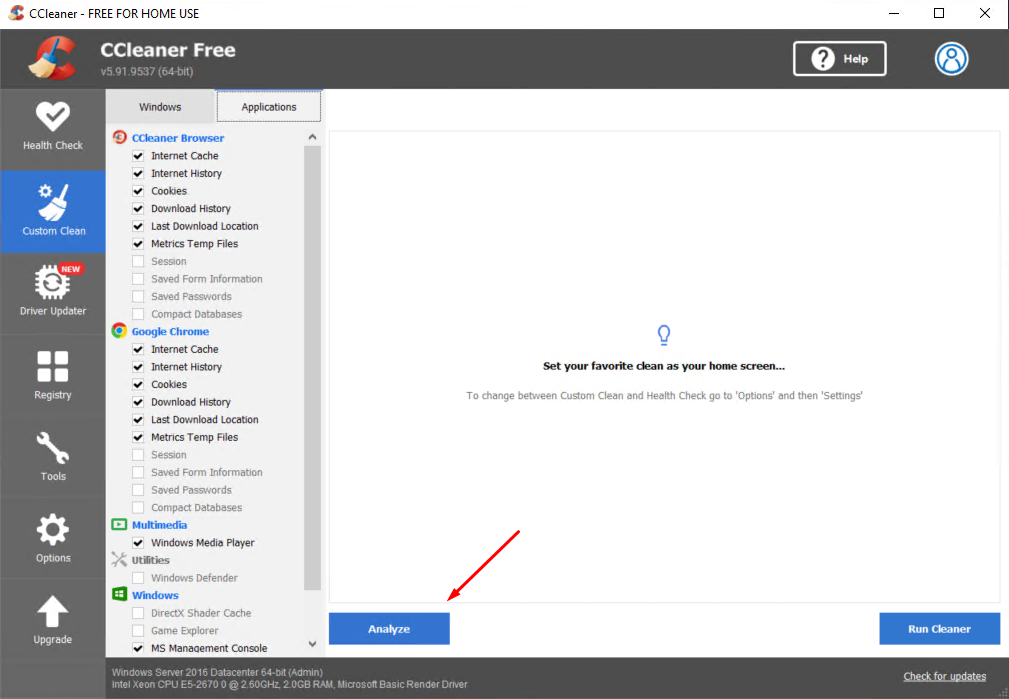 Step 4 : After the analysis is complete, you will see that the software lists all the files that will be deleted. Now click Run Cleaner to delete junk files. In the process of deleting may appear messages, just click Yes or Continue .
Step 5: After completing the cleaning process, there will be a Cleaning Completed message, you can click Show Advanced Report to see the deleted files.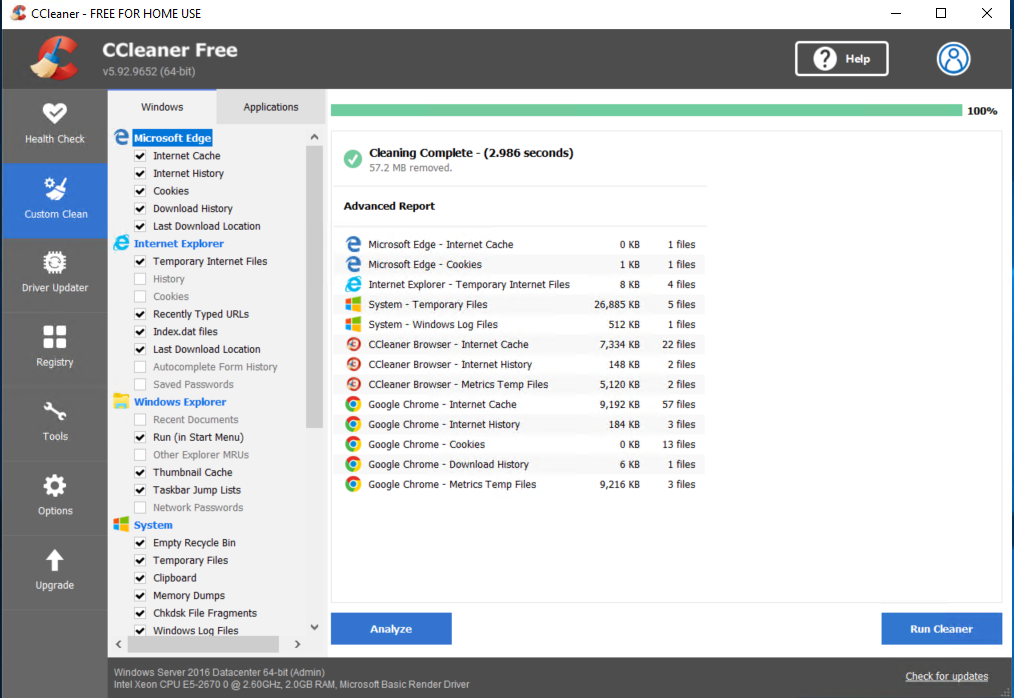 Step 6 : After cleaning up the junk files, you can switch to the Tools section.
This section includes 7 tabs which are: Uninstall, Software Updater, Startup, Browser plugins, Disk Analyzer, Duplicate Finder, Disk Wiper
– Tab Uninstall : This is a tool that helps you to uninstall programs installed on your computer, rename, or delete application settings in the Registry. To uninstall, select the application to uninstall and then select Uninstall.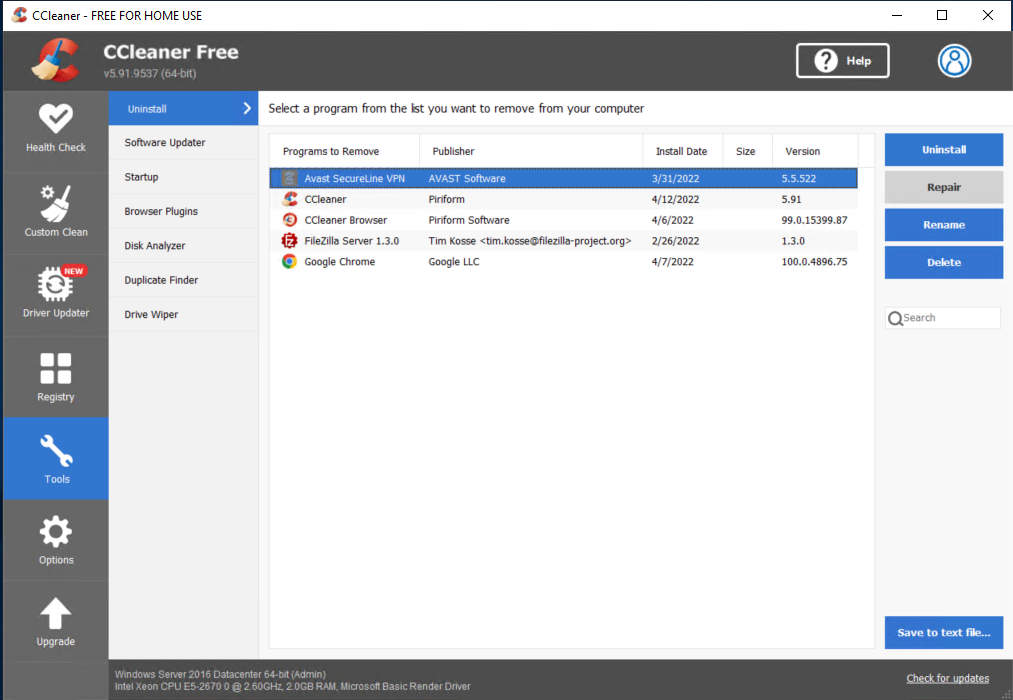 – Startup Tab : This is a tool to help you manage applications that start with Windows. When there are too many applications that start with Windows, it will make your computer start up slowly. You can turn off unnecessary applications by selecting the application and then selecting Disable.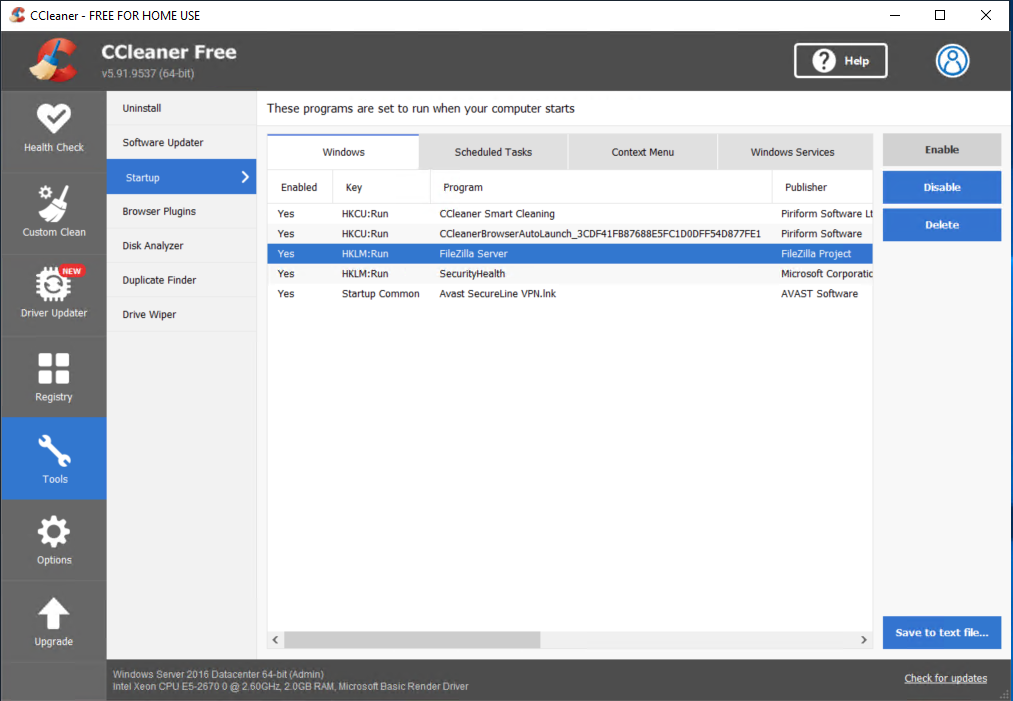 – Tab Browser plugins:  This is a tool to help you manage extensions in browsers. You can turn off, delete arbitrary extensions, this will make the browser less heavy.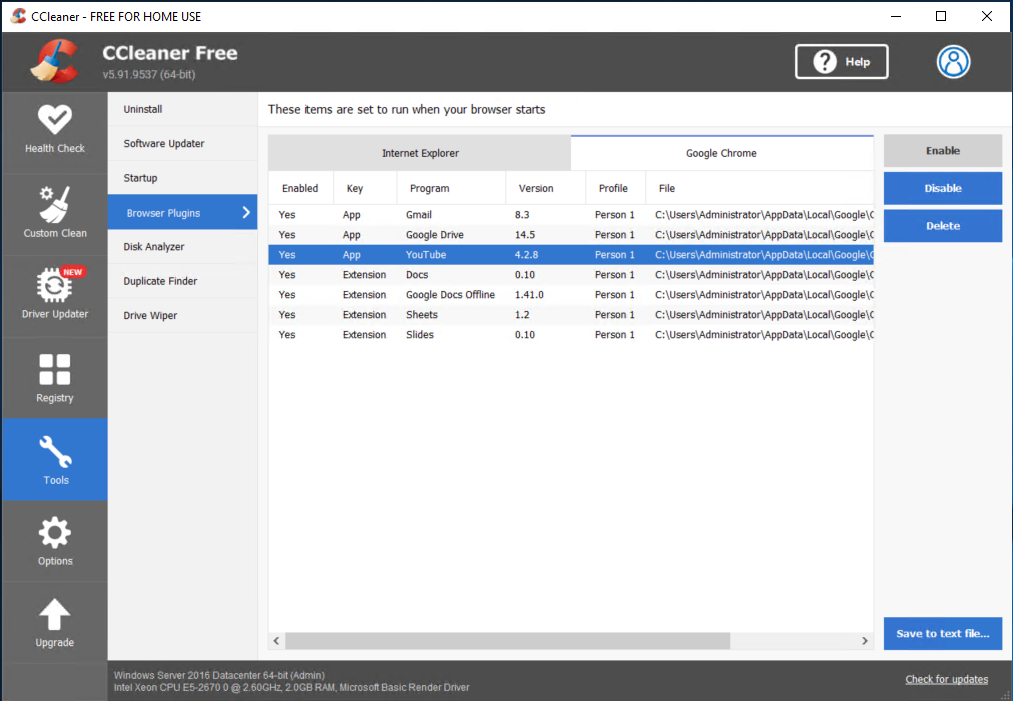 – Tab Disk Analyzer: This is a tool to help you check the disk space and classify the file types in the hard drive such as: Music, documents, movies, photos and other file types.
– Tab Duplicate Finder: search for duplicate files in the storage hard drive. We can search by name, by size, by edit date, by content.
– Tab Software Updater: Update new versions of software.
– Tab Disk Wiper: When Windows or another operating system deletes a file, it does not actually delete it from the hard drive. Instead, the file pointer is deleted and the operating system marks the location where the file is located as empty. CCleaner will clean up the free storage space with the Disk Wiper tool.
So with just a few simple steps we can clean up junk files in windows using CCleaner software. Thank you for following the article.

Support 24/24h with coupon code: 1DOLLAROFF 10% discount. Click now! 👆