How to access the Windows VPS Control Panel
Introduction
Windows VPS control panel helps to manage your VPS by a clean and easy interface.
Prerequisites
How to access
1. First, log in to your client area at https://greencloudvps.com/clientarea.php
2. Choose Services -> Click on the VPS you would like to manage.

3. Now you will able to Upgrade your VPS or Change Password in Client area
Scroll down to Start/Stop/Reboot/Reinstall & check your current states of your VPS: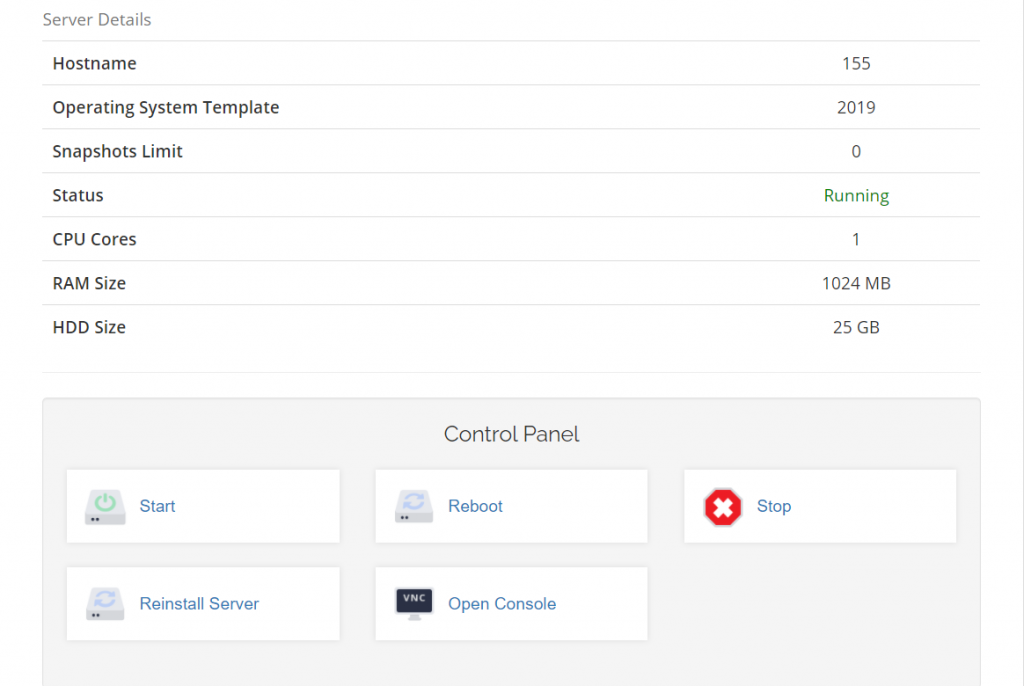 That's it! Enjoy GreenCloudVPS!