How to install and open File Server Resource Manager in Windows Server 2019, 2022
File Server Resources Manager is consider as a set of administration tools that allows system administrators, especially File Server administrators to control, classify, and initialize storage-related policies on the File Server system. In addition, File Server Resource Manager supports storage quota and impose on folders.
Folder File Server Resource Manager helps administrators effectively monitor data resources stored on File Server, prevent and timely detect policy violations previously set. File Server Resource Manager can be implemented in 2 network environments including Workgroup or Domain.
How to install File Server Resource Manager.
Step 1 – Go to Server Manager> Manage> Add Roles and Features> Next. Select Role-based or feature-based installation, then select Select a server from the server pool. Click Next.
Then, on the list, find File and Storage Services and expand it. Then, expand Files and iSCSI Services, select File Server Resource Manager and then a window will open.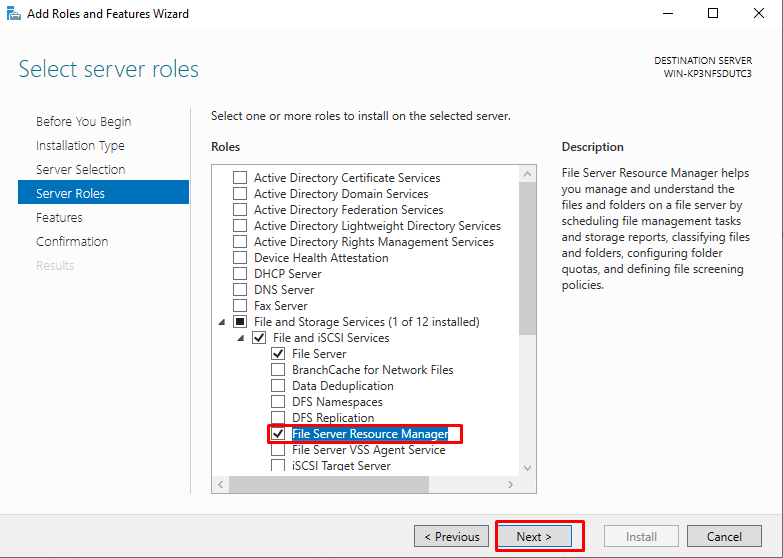 Step 3 – Click the Next.
Step 3 – Click the Install.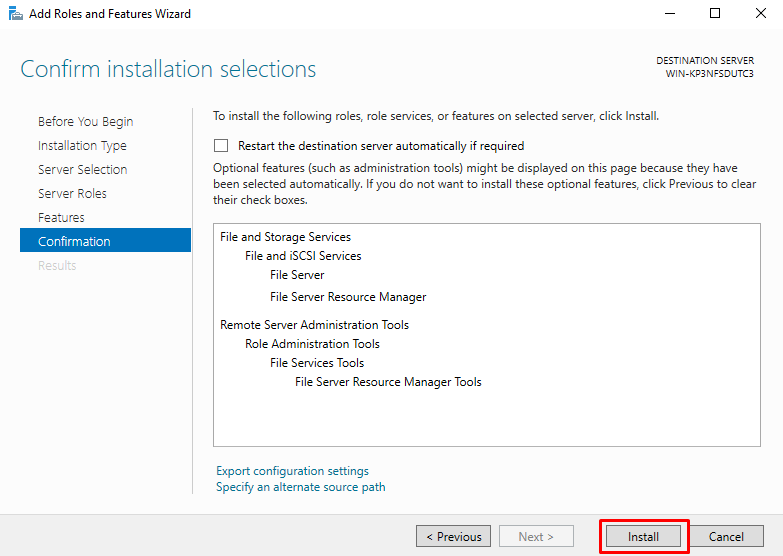 How to open File Server Resource Manager.
Now that you have File Server Resource Manager installed, open it by following the instructions below.
Step 1 – Click on Server Manager> Tools> File Server Resource Manager.
To set a quota for a directory, follow the steps below.
Step 2 – On the left panel click Quota Management, then expand the Create Quota Template section, then click Create Quota Template… on the right panel as shown in the screenshot below.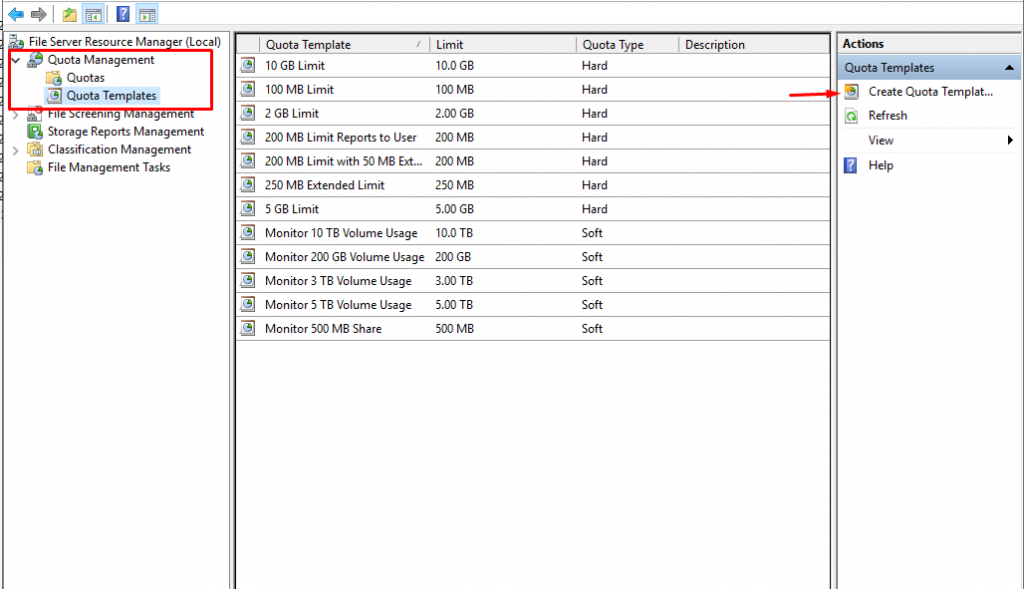 Step 3 – A new panel will open, in which the most important aspect to set is the Space Limit, depending on your needs. Here, this example will put 2GB and then click OK.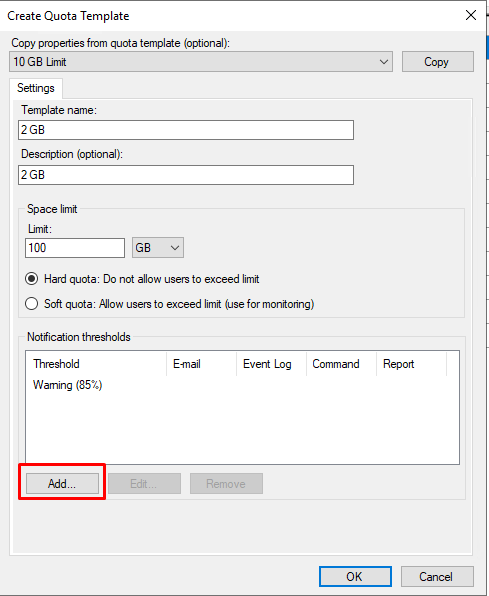 Step 4 – You have to set a quota for it and once the folder reaches that level, it will send you a notification of where you will have the option to set the email.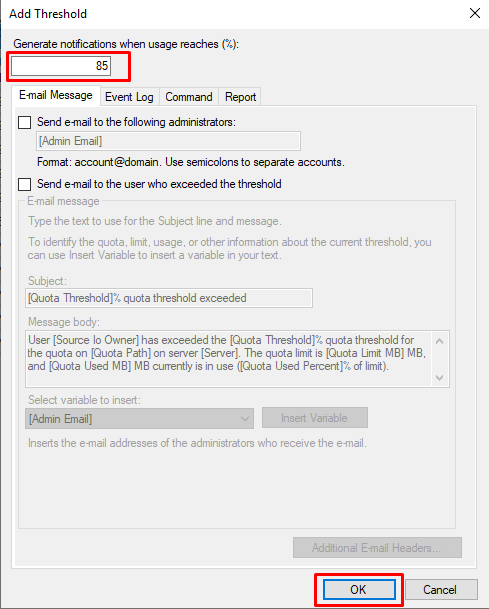 Step 5 – Click Ok.
Step 6 – Then, to attach this norm to a folder, right click on the template and click on Create Quota from Template…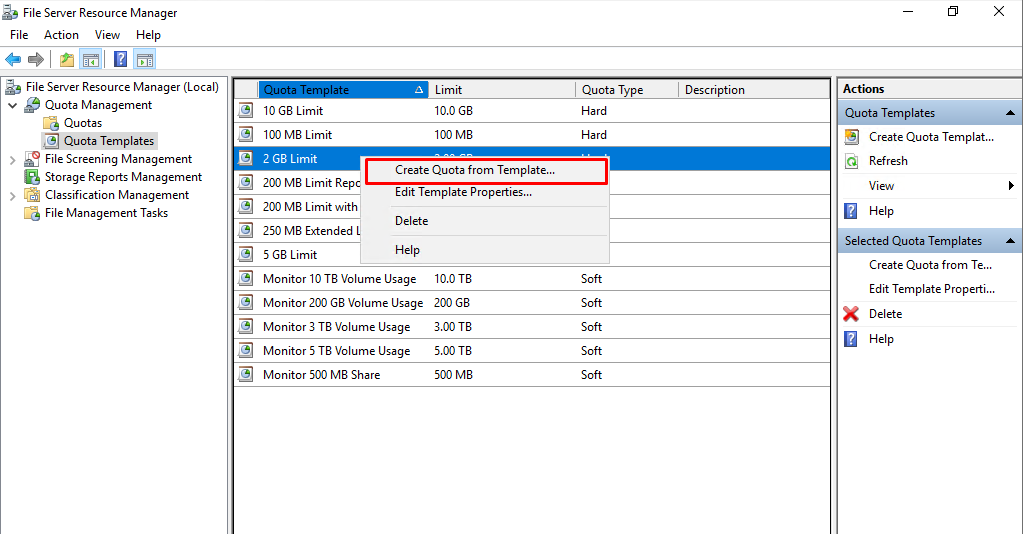 Step 7 – Click Browse… and then choose your directory. Click Create.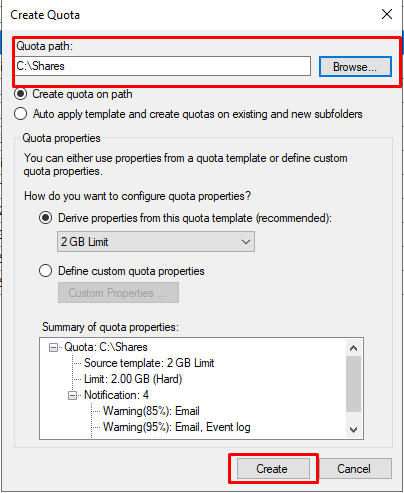 Step 8 – To set restrictions on your folders, you can go to the window to the left of File Screening Management> File screens, and then click on the control panel to the left of Create File Screen…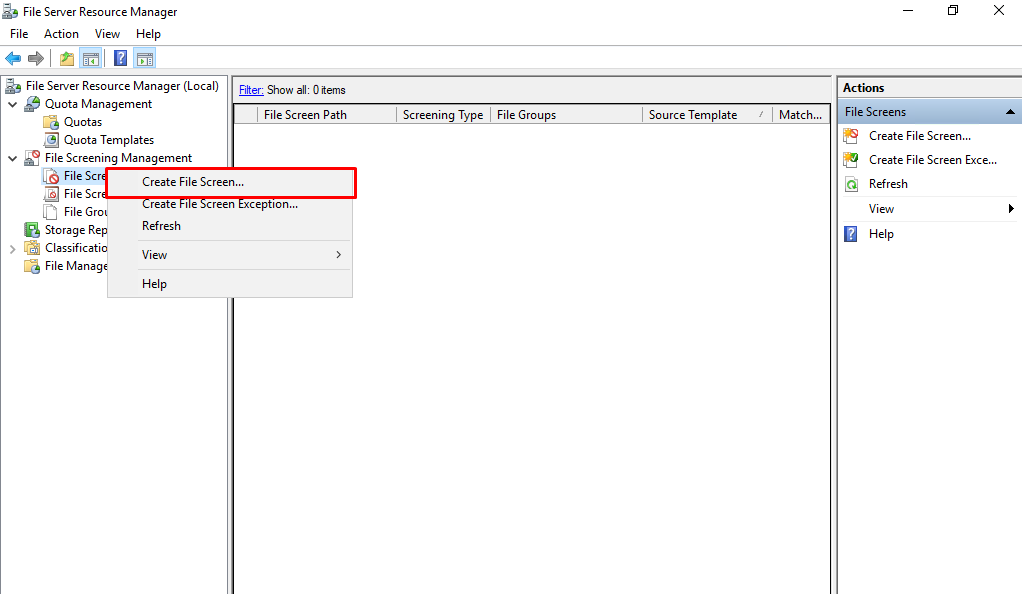 Step 9 – Click Browse… and locate the folder you want to select. Finally click Create.