How to extend the hard drive after upgrading a KVM VPS
1. First, login to SolusVM with the information in the email you have received: 

2. Go to this website URL: https://cp.greencloudvps.com/
2. Click Manage to manage the VPS: 



Here is the screenshot of the management page: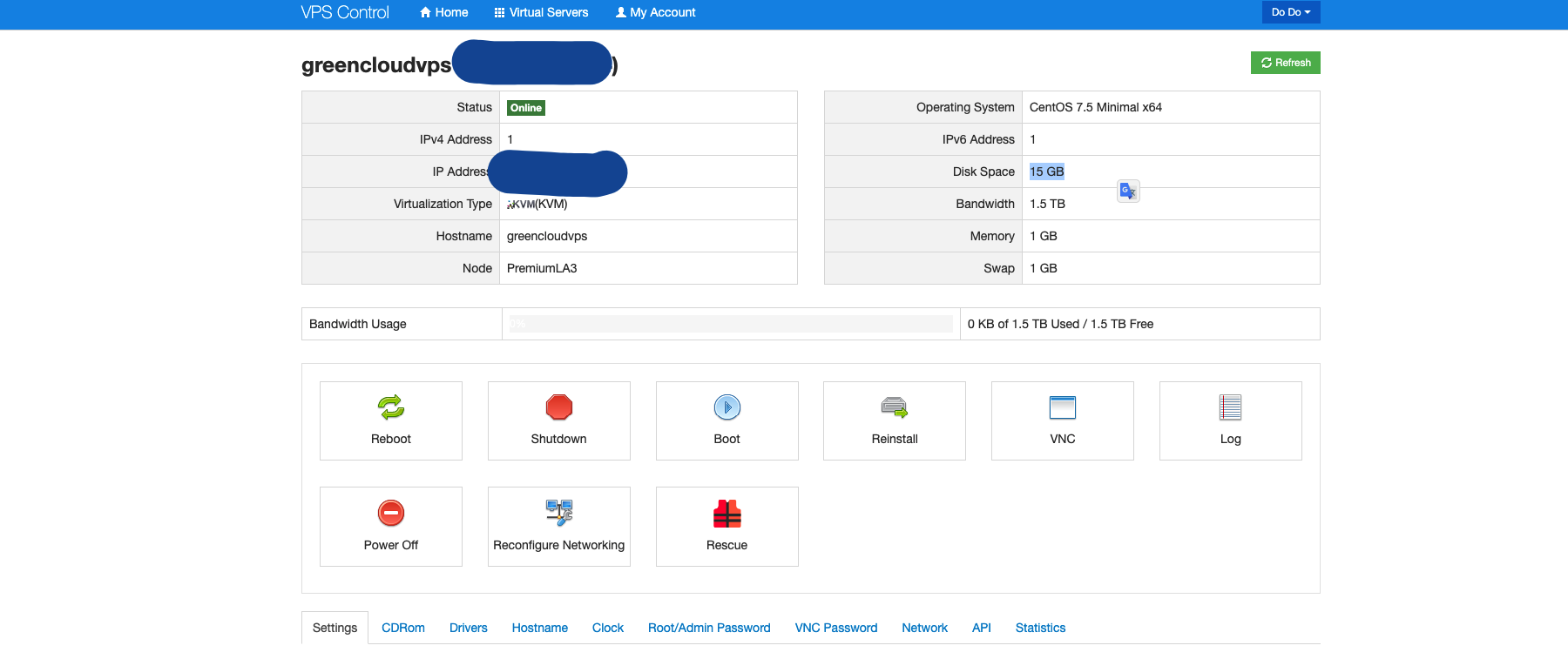 3. In the settings tab, change to (1) CD Rooms (2) Hard disk


4. In the CDRom tab choose "Gparted" and choose "Mount":



5. Reboot VPS, then open the VPS via VNC and choose HTML5 VNC Client SSL



6. Reboot the VPS to boot it to Gparted ISO: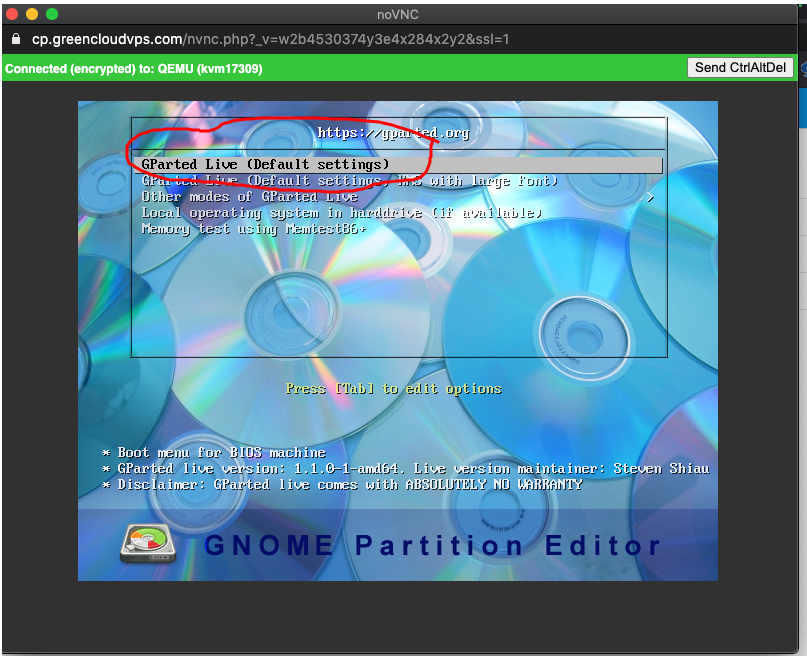 7. Now select the keyboard and the language that you are using: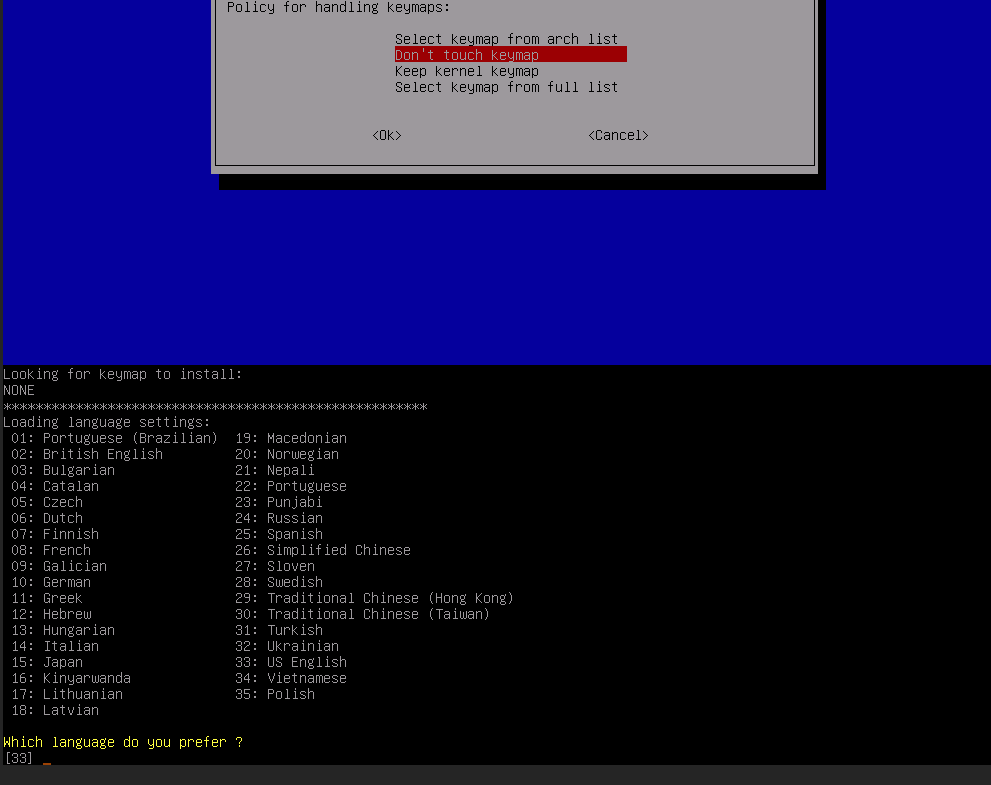 8. Choose the Gparted mode type '0'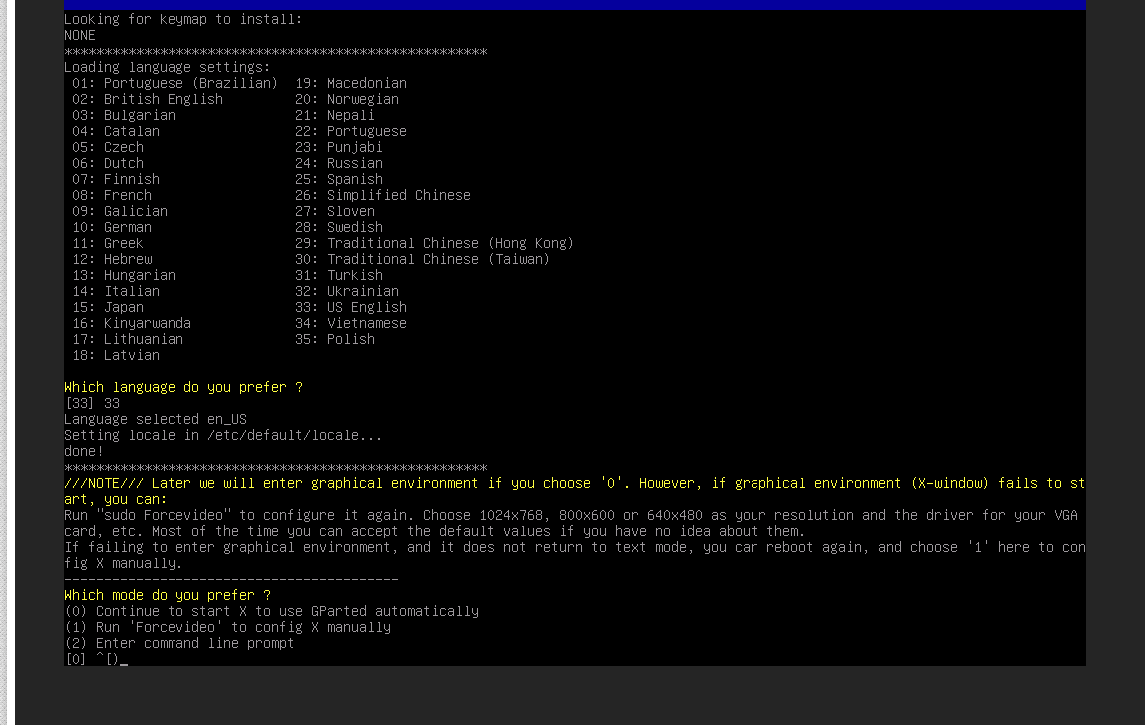 -> You are now on the Gparted graphic interface:




9. First, you must move your swap. Click on it and select "resize". Then, enter "0" in "Free space following (MiB)":


10. Now select the partition you want to enlarge and click "resize". Increase the partition using the arrow next to the free space until you get the desired size: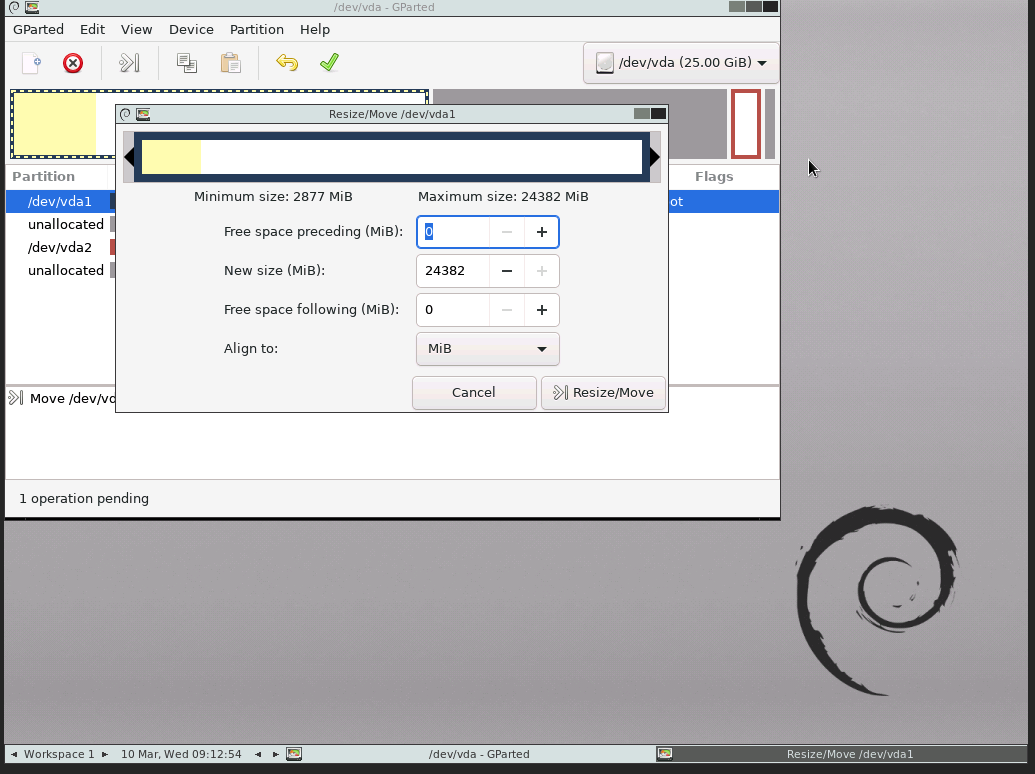 11. So far, nothing has changed on your disk yet. You must now apply the changes by clicking "Apply". All tasks defined above are now updated: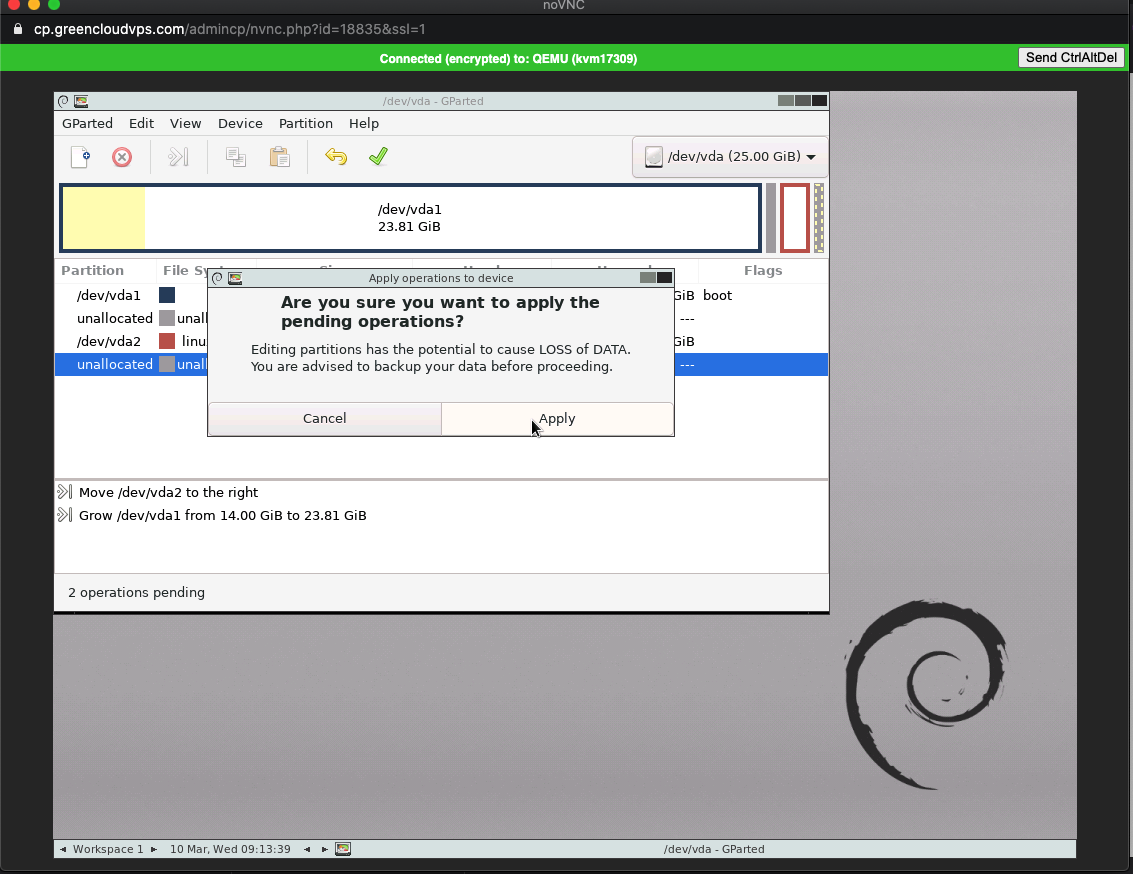 12. You can now validate the end of operations, and perform a reboot of your VM with a double click on "Exit". Please make sure to change the boot order to Hard Disk first.

Your VM will reboot. Your OS will use all the new space that you have allocated.