How to Install MariaDB 10.4 on CentOS 7
Introduction
MariaDB 10.4 is a previous major stable version. The first stable release of 10.4 was in June 2019, and it will be supported until June 2024.
In this article, we will show you how to install MariaDB 10.4 on a CentOS 7 server/VPS instance.
Prerequisite: 
an active KVM VPS
root user
1, Add MariaDB YUM repository to CentOS 7
To install MariaDB 10.4 on CentOS 7, you need to add MariaDB repository on to the system.
cat <


2. Clean yum cache index:
yum makecache fast
3. Install MariaDB 10.4 on CentOS 7:
yum -y install MariaDB-server MariaDB-client
More details about the installed package can be viewed from:
rpm -qi MariaDB-server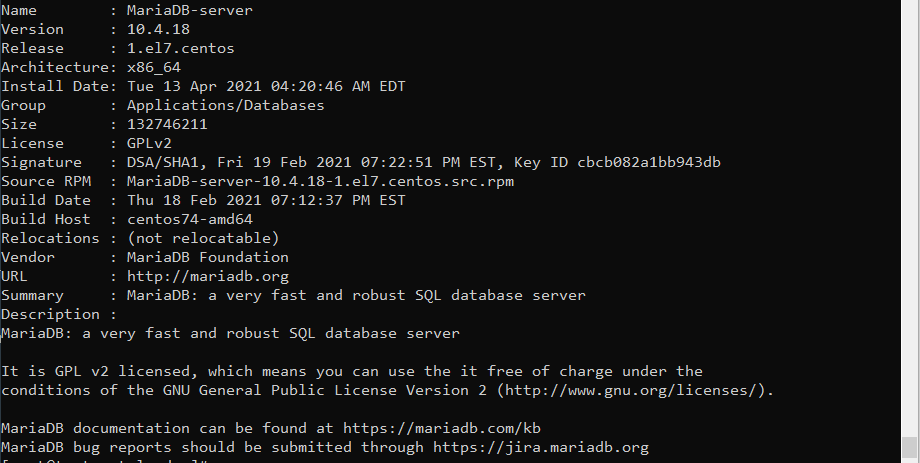 4. Start and enable MariaDB service:
systemctl enable --now mariadb
5. Secure MariaDB
mysql_secure_installation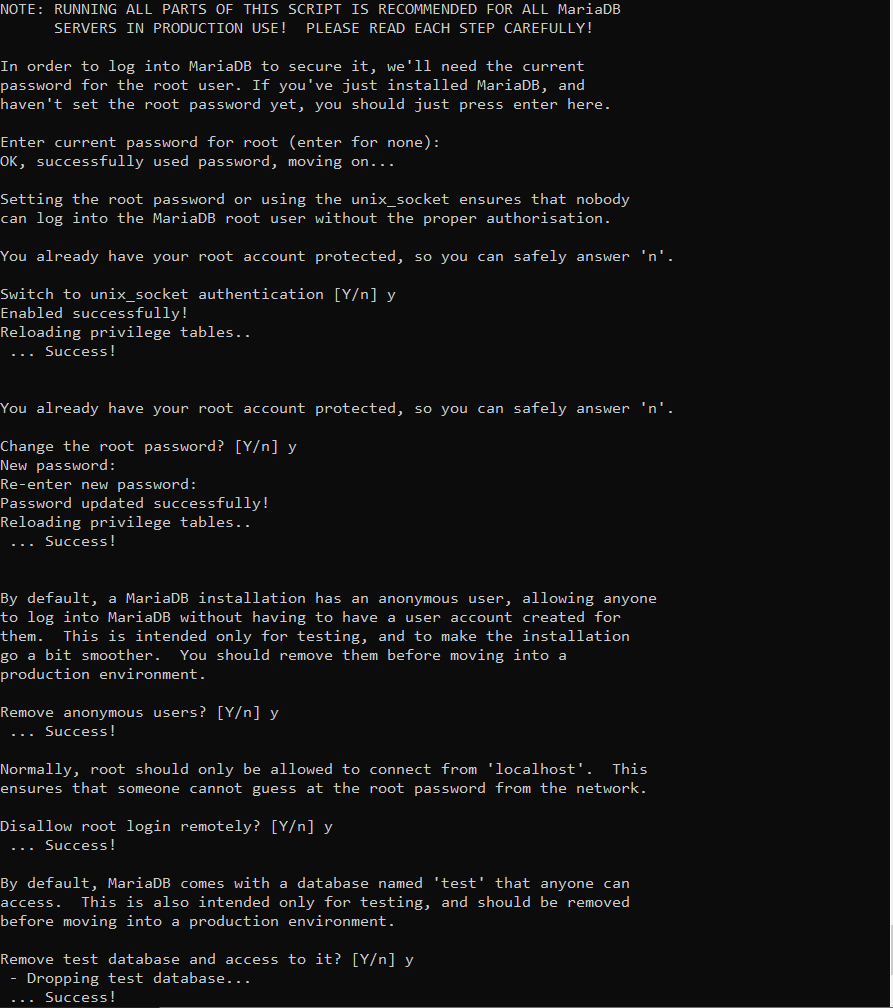 6. Log in and check MariaDB version:
mysql -u root -p
That's it! Enjoy GreenCloudVPS services!